Products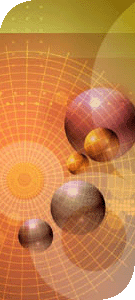 | | | | |
| --- | --- | --- | --- |
| | | HomeNews | |



AMETEK has acquired PennEngineering Motion Technologies. For more information, please visit www.ametektip.com

AMETEK ACQUIRES MOTION CONTROL GROUP
Paoli, PA, February 26, 2008 -- AMETEK, Inc. (NYSE: AME) today announced that it has acquired the Motion Control Group (MCG), a leading global manufacturer of highly customized motors and motion control solutions for the medical, life sciences, industrial automation, semiconductor and aviation markets. Headquartered in Minneapolis, MN, MCG has annual sales of approximately $26 million.

On Dec. 2nd - 3rd, 2005, Sherry International Inc hosted a seminar in Changzhou aiming at further

promoting export of mechanical & electric products in north America & Europe and to provide a platform to all attendees who are Sherry's leading suppliers, manufacturers, business partners and customers for a broaden discussion from technical and marketing points.

Changzhou Sherry International Trading Co.,Ltd was created in April 26th, 2006 and will be handling all logistics of import & export of Sherry International Inc.

Announcement of opening Sherry International Inc. Beijing sales office



We are delighted to announce the grand opening of our Beijing sales office, located in Shangdi Information Industrial Center, Beijing.
Beijing sales office is the 3rd one after Shanghai & Changzhou sales office. With this new expansion in the capital of China, we will be in a happy position to promote the sales of Pittman & MAE motors and to provide an immediate service to all clients in northern China market.