Products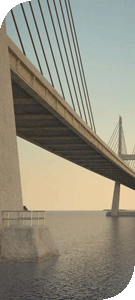 | | | | |
| --- | --- | --- | --- |
| | | HomeProductsIndustrial Laminates | |
VULCANIZED FIBER SHEET AND TUBE
Properties and Applications: ( Technical Data for sheet, Technical Data for tube, )
Its hardness and strength are analogous to aluminum, but with a half weight of aluminum in specific gravity only. It has very good mechanic processing property. No delamination or splitting during the process of cutting, drilling, milling and stamping. It has good oil resistance, incombustibility, arc extinction and insulation properties. Itís an ideal material for aviation, electric power and transmission line, textile, electric, railway and other related industries
ABRASIVE VULCANIZED FIBER
Properties and Applications: ( Technical Data )

It is to be made into fiber sand bath after sand spraying and is applicable to profile derusting , deburring , depainting seam burnishing of metal and various nonmetal materials, for grinding, planishing , polishing, scraping in machinery repairing work. Besides, it is used in rim angle burnishing and fret in furniture industry.